WestFest: West Campus Science & Sustainability Festival
Join the Ohio State University from Sept. 28 through Oct. 3 for six days of exciting, family-friendly online events showcasing sustainability and outreach at Ohio State! Open to people of all ages, from children to seniors. Check out the program at https://go.osu.edu/westfest.
Math programming includes a math and art workshop for elementary school students and an origami family event.
Beyond the Classroom Monthly
The Ohio State University is hosting virtual monthly workshops aimed at students in grades 7 to 12. The next virtual meeting is October 10 at 11 a.m. Attendees get to explore math through engaging activities in a non-traditional environment. The topic for the October edition is "Pipes and Pentagrams."
Learn more or register: https://go.osu.edu/pipes
Ohio State STEM Education Office Hours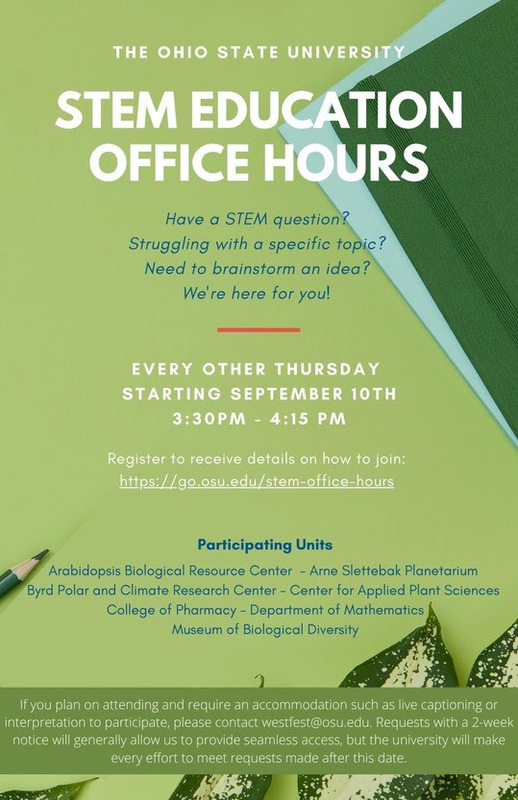 The Ohio State University is hosting bimonthly Zoom calls to allow educators to ask questions of and brainstorm lesson with professionals from several STEM units at Ohio State.
Upcoming Zoom calls will be held on Oct. 8 and 22. These Zoom calls will be on Thursdays every two weeks throughout the fall semester from 3:30 to 4:15 pm
Learn more: https://u.osu.edu/mathoutreach/teachers/