Please see the attached job posting for: Bus Driver(s)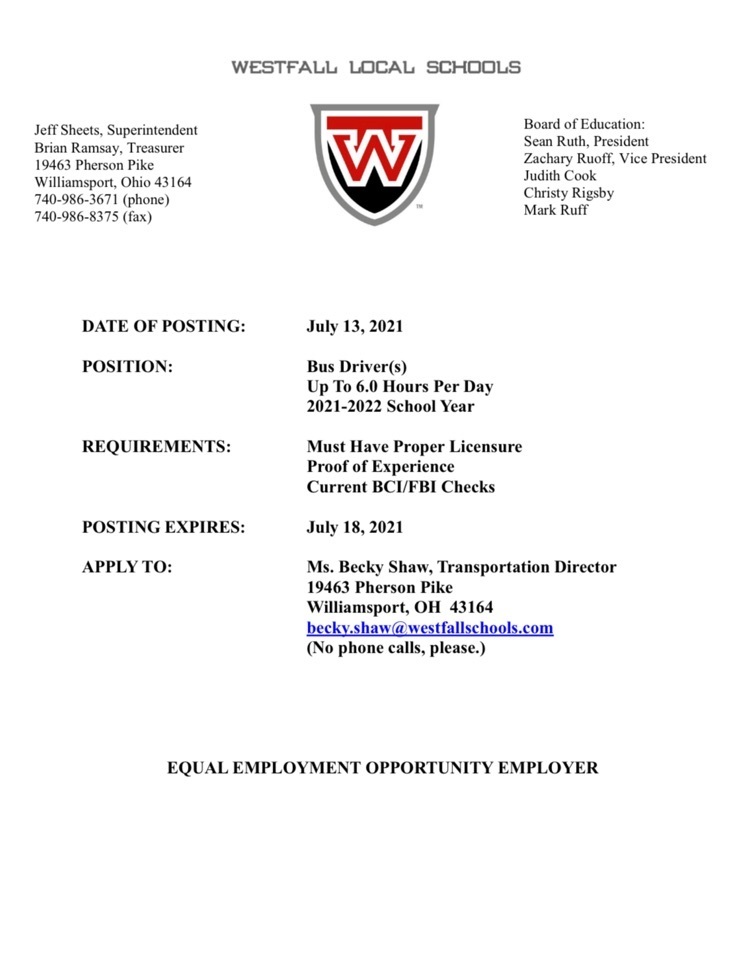 Please see the attached job posting for: Kindergarten Teacher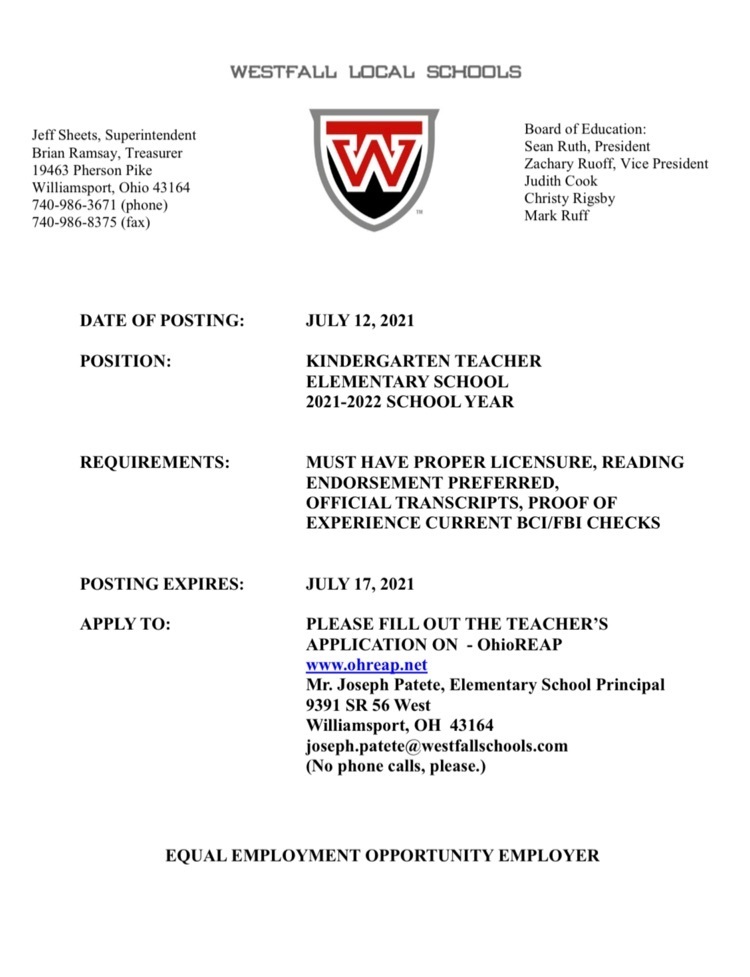 Please see the attached job posting for: High School and Middle School Assistant Principal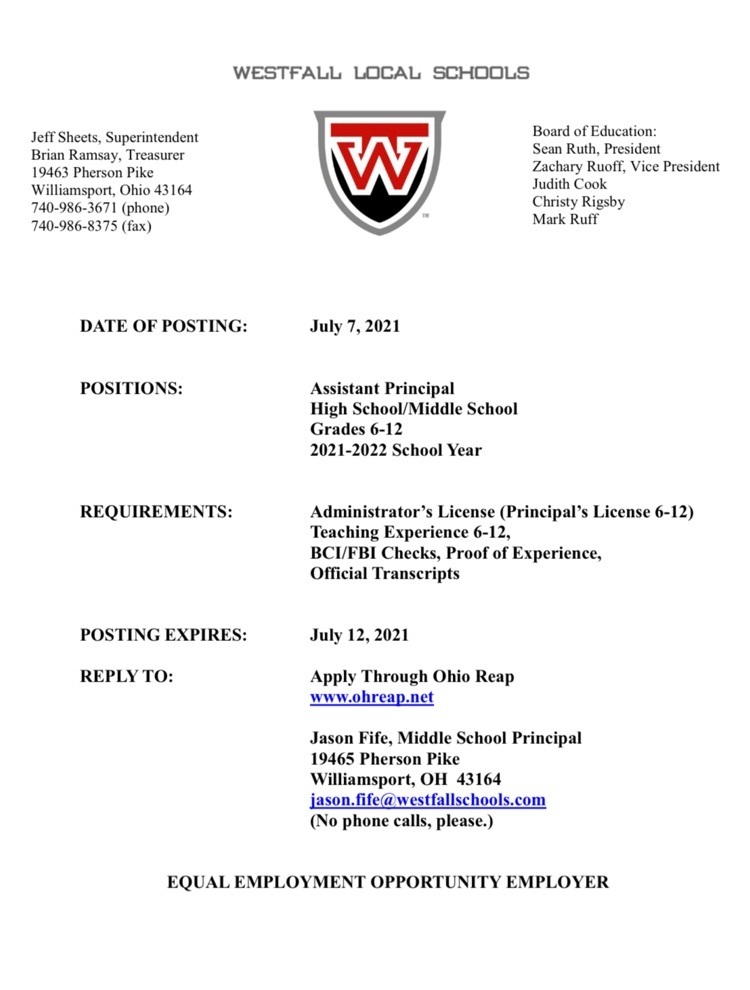 Have a Safe and Happy 4th of July, Mustangs!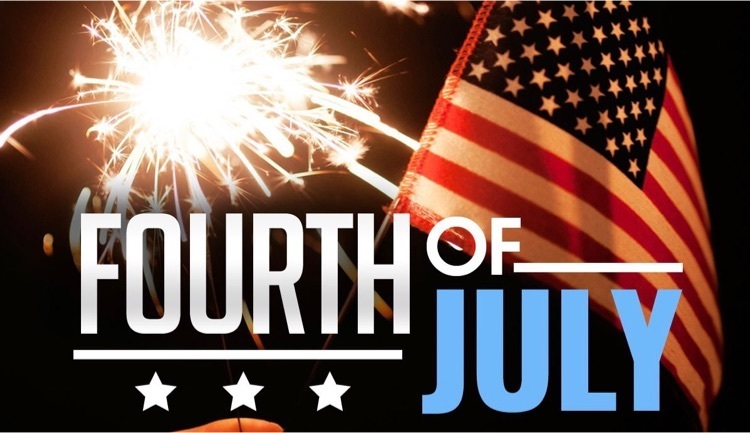 Please see the attached job posting for : Elementary School Guidance Counselor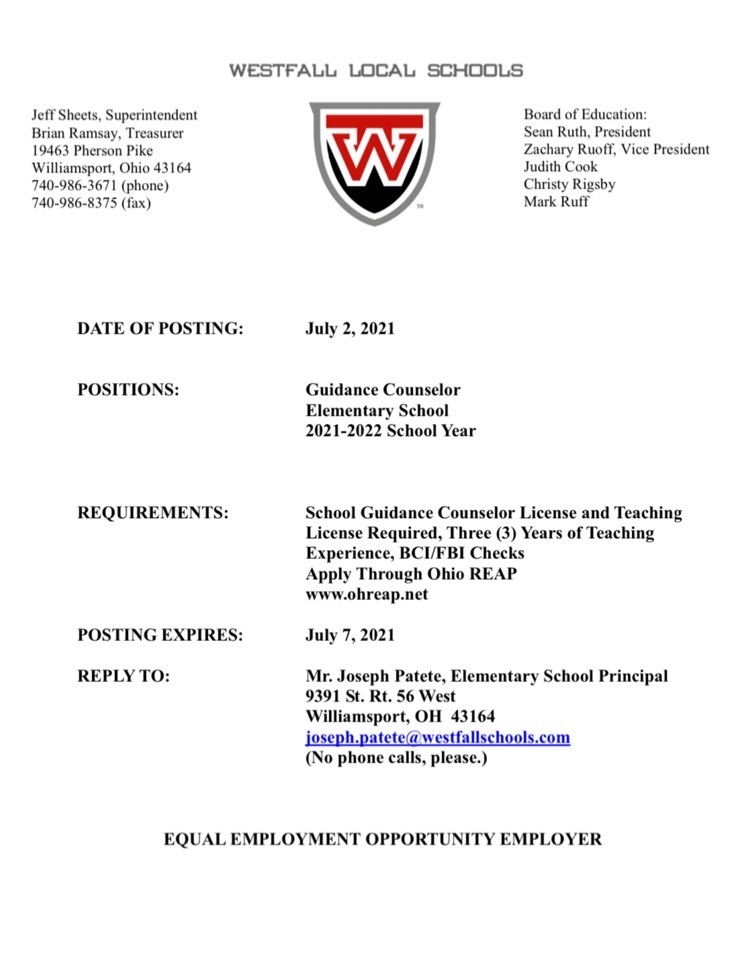 2021 Varsity Girls Soccer Schedule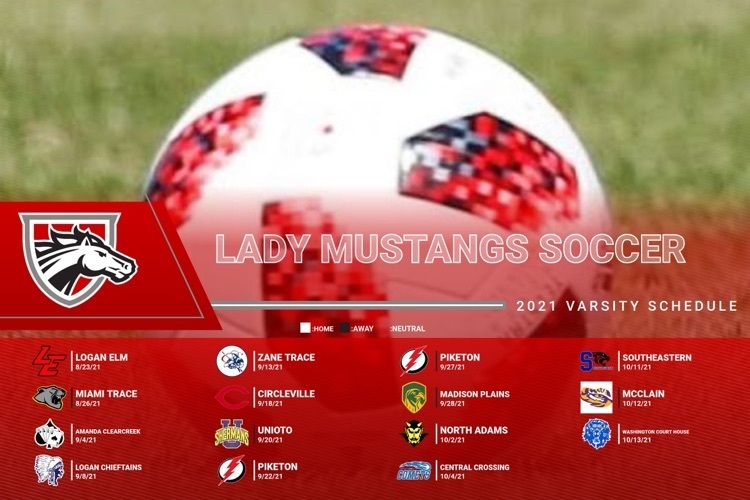 2021 Varsity Boys Soccer Schedule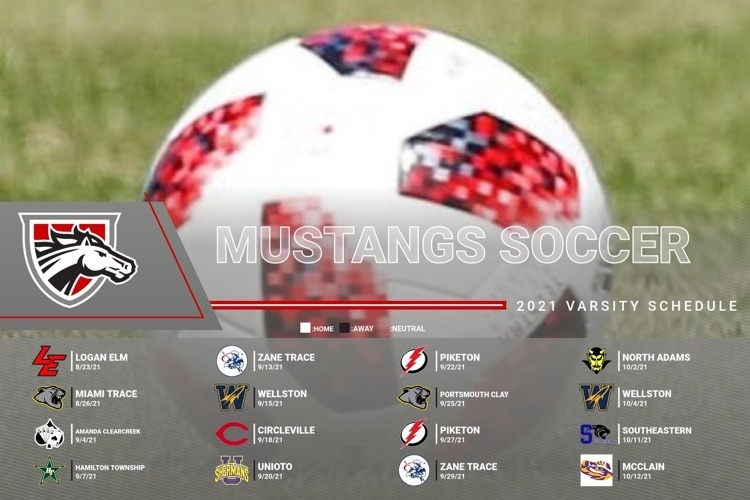 2021 Varsity Volleyball Schedule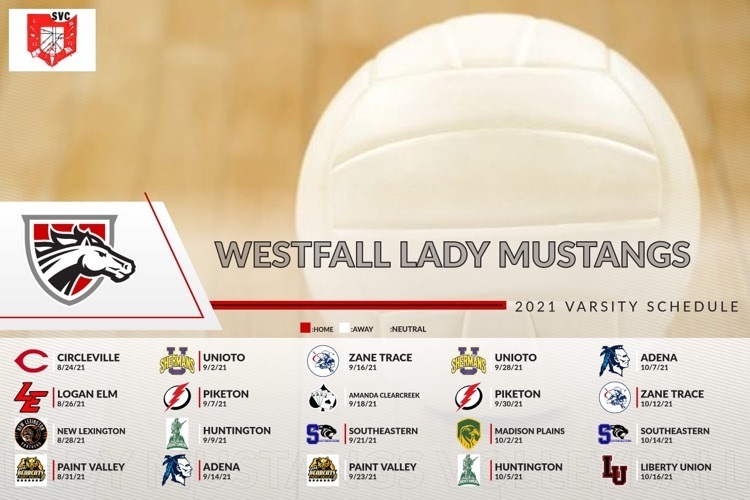 2021 Varsity Football Schedule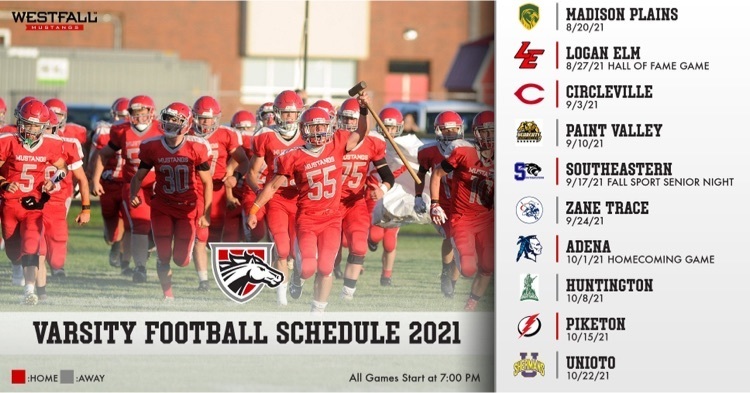 Sign up to donate blood on Tuesday, July 20! All donors receive a $10 Amazon gift card by email! To schedule a donation, visit redcrossblood.org and use sponsor code: LSLWestfall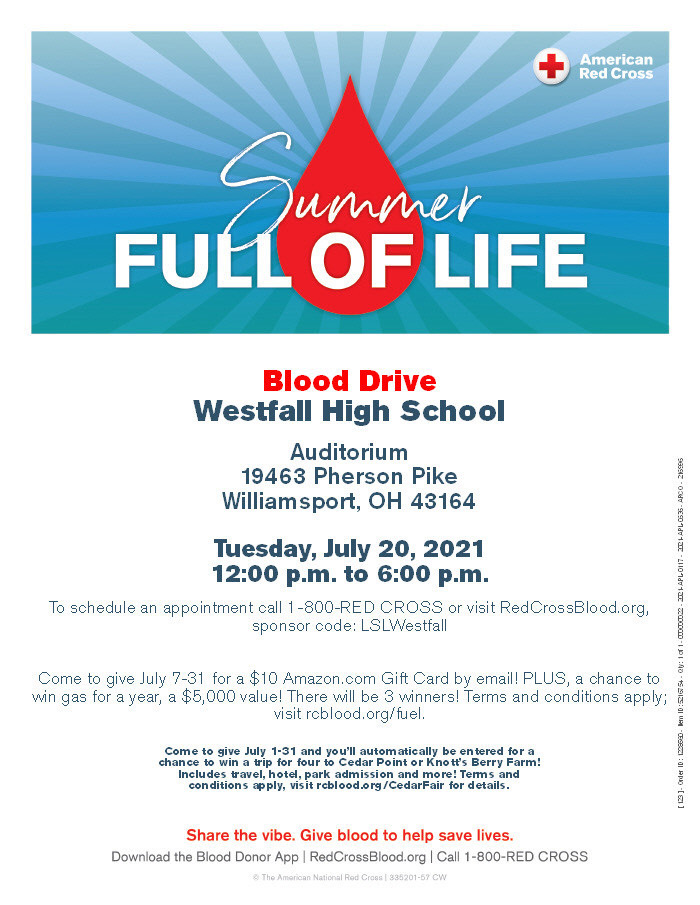 Please see the attached job posting for: Fall Coaches Supplemental Positions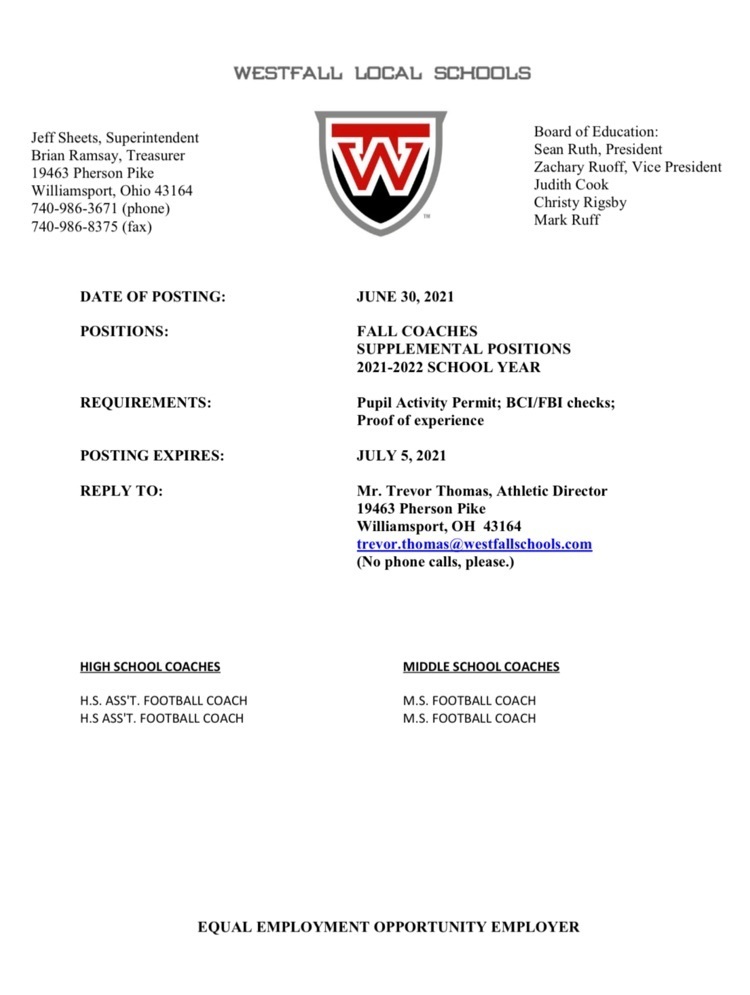 Summer Meal Distribution DATE CHANGE Our Final Summer Meal Distribution will be held on: Tuesday, June 29 11:30AM-12:30PM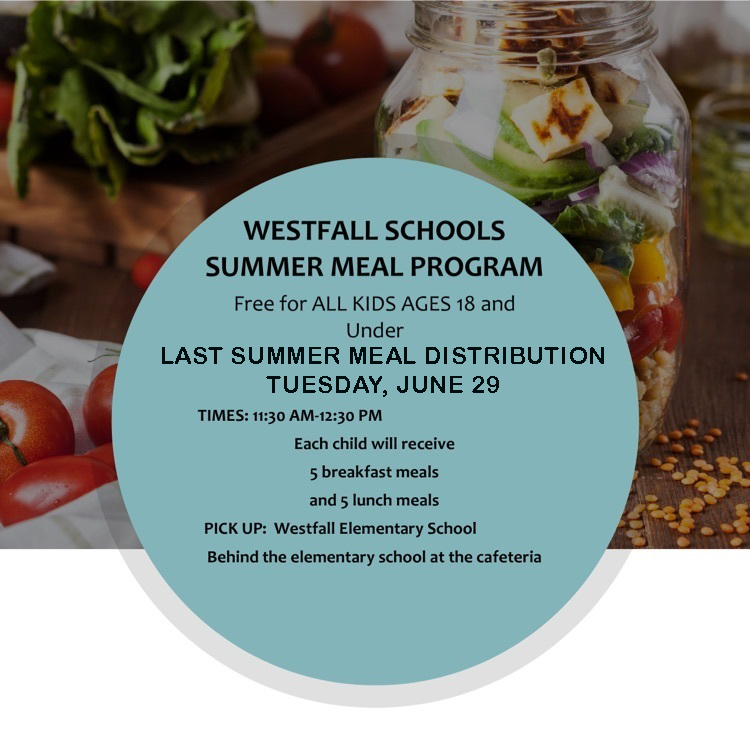 Please see the attached job postings for: Intervention Specialist - Middle School Intervention Specialist - High School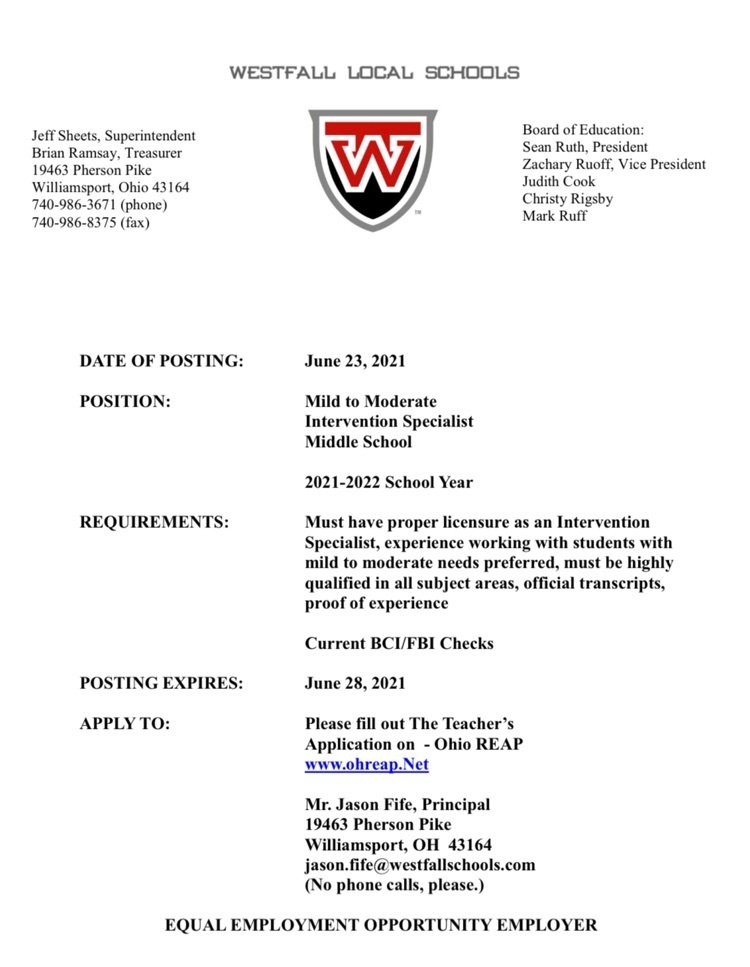 REMINDER: Boys & Girls Youth Basketball Camp starts Monday! Registration will begin at 8:30 a.m. at WHS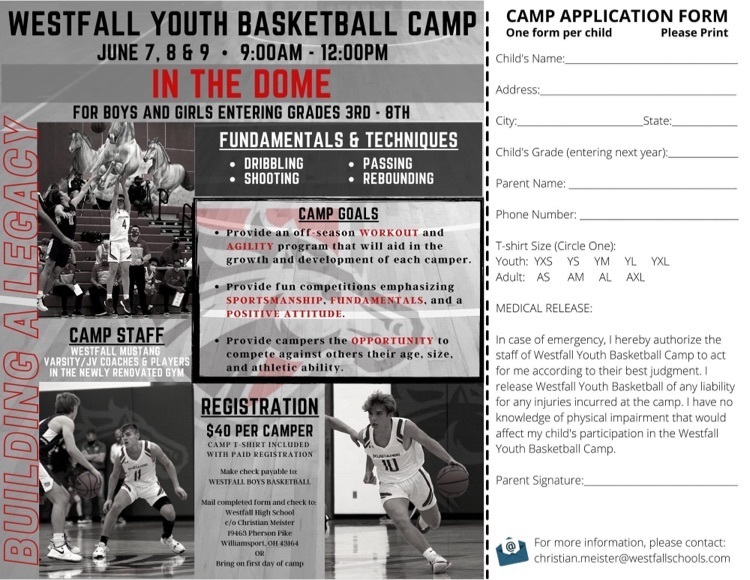 Westfall Summer Meal Program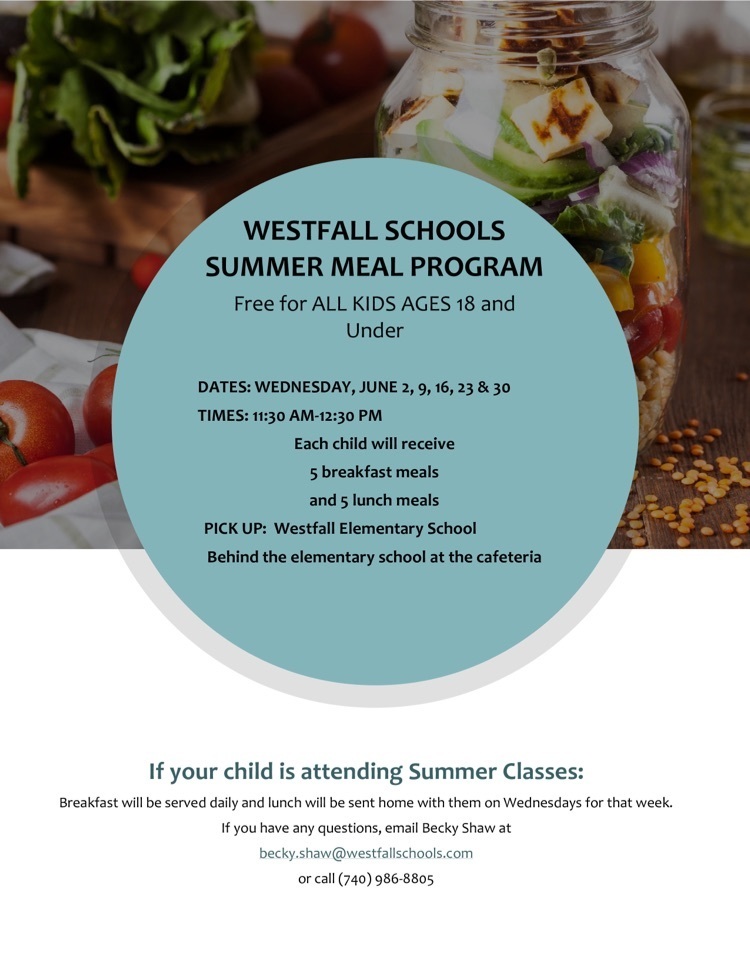 Today and every day, we express sincere gratitude to our fallen heroes. We honor and remember those who made the ultimate sacrifice in service to our country. As we remember those lost, we also thank those serving, those who have served, and the military families that support them.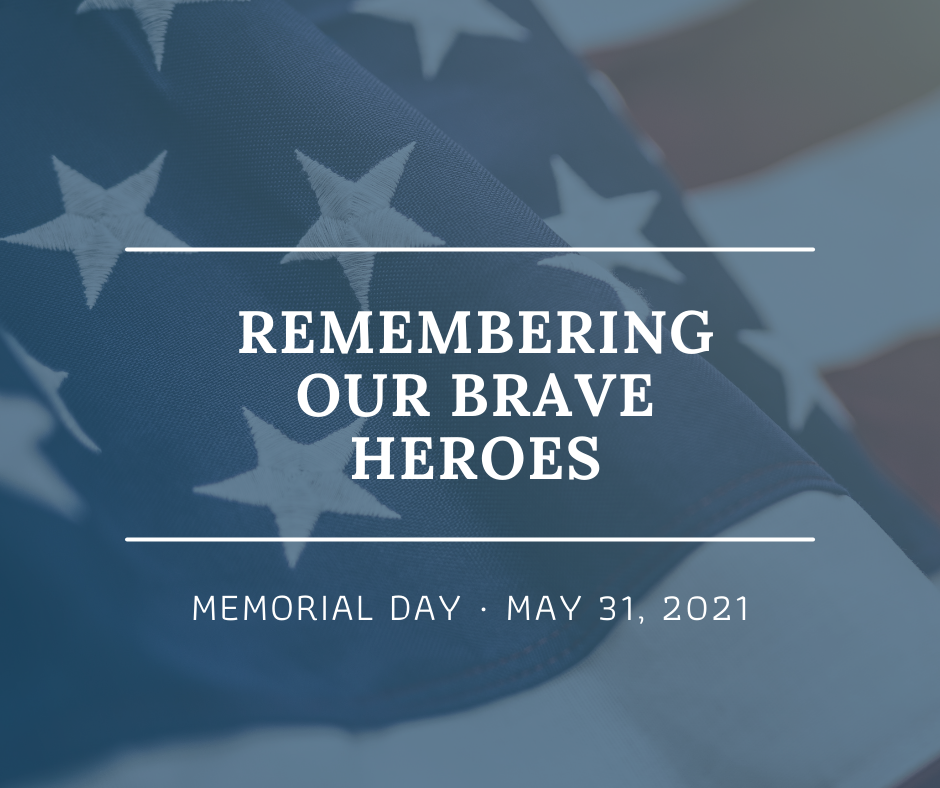 To sign up, please visit the camp link at: sites.google.com/view/westfall-volleyball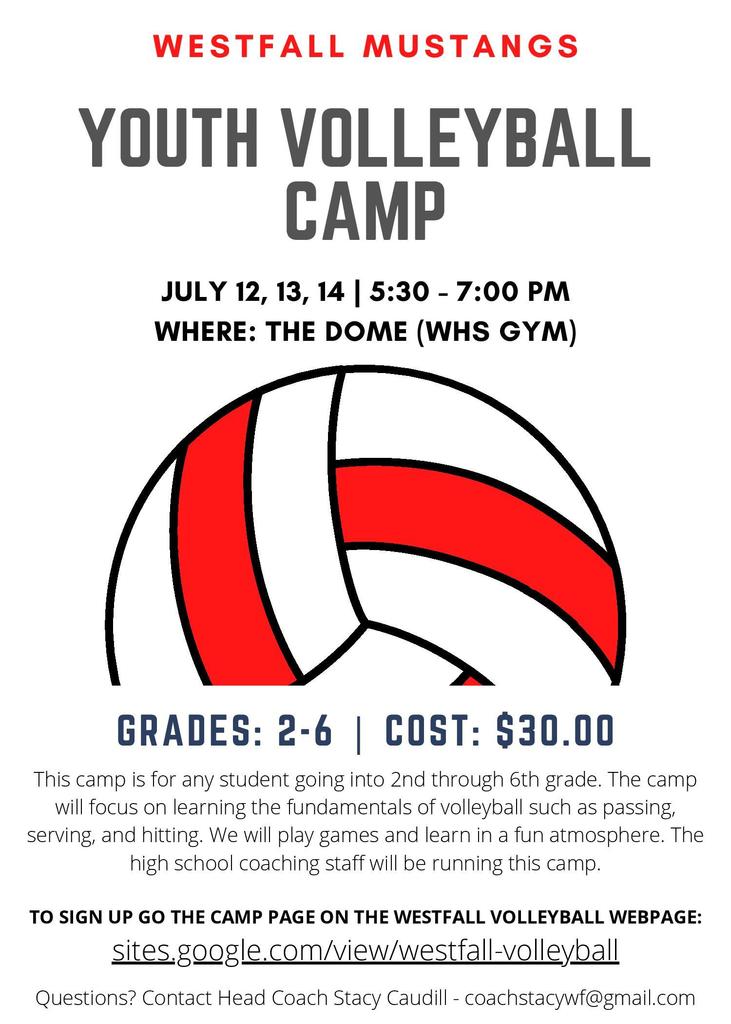 Please see the attached job posting for: Third Grade Teacher Elementary School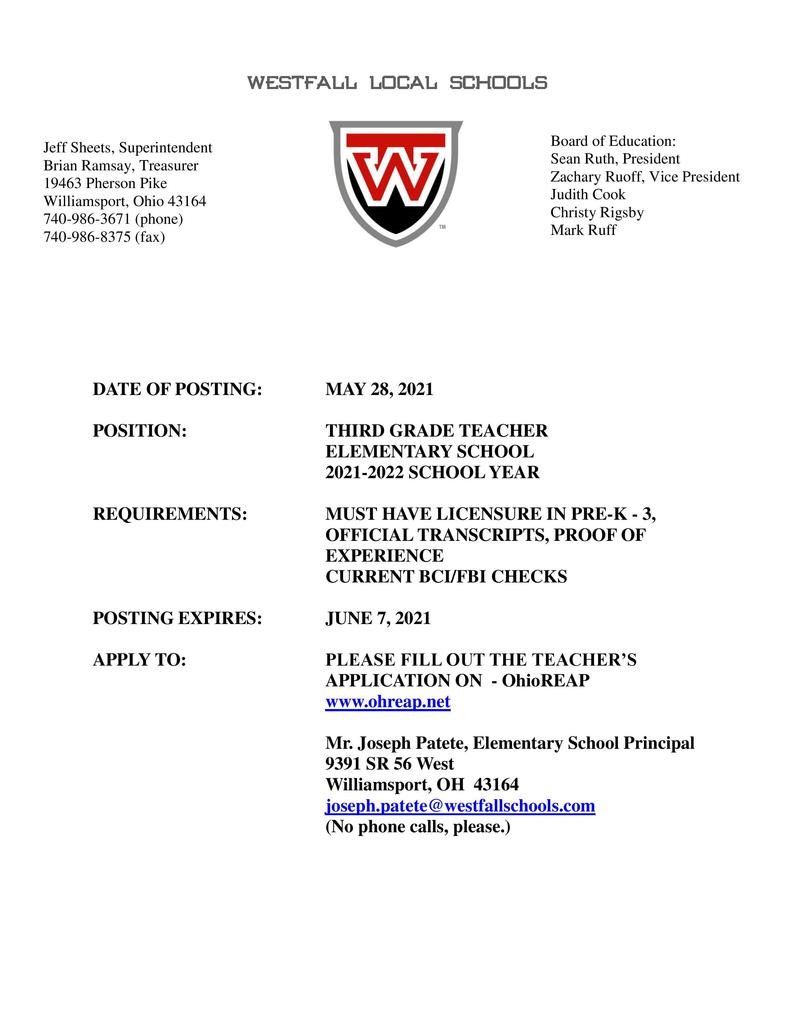 Due to the potential for scattered thunderstorms this evening, Westfall High School's Graduation Ceremony has been moved to the gymnasium. We will be able to accommodate current ticket holders; however, no additional tickets will be available, and no one without a ticket will be admitted due to space limitations. If you're unable to attend, the ceremony will be streamed live at
https://www.youtube.com/c/d44films/live
.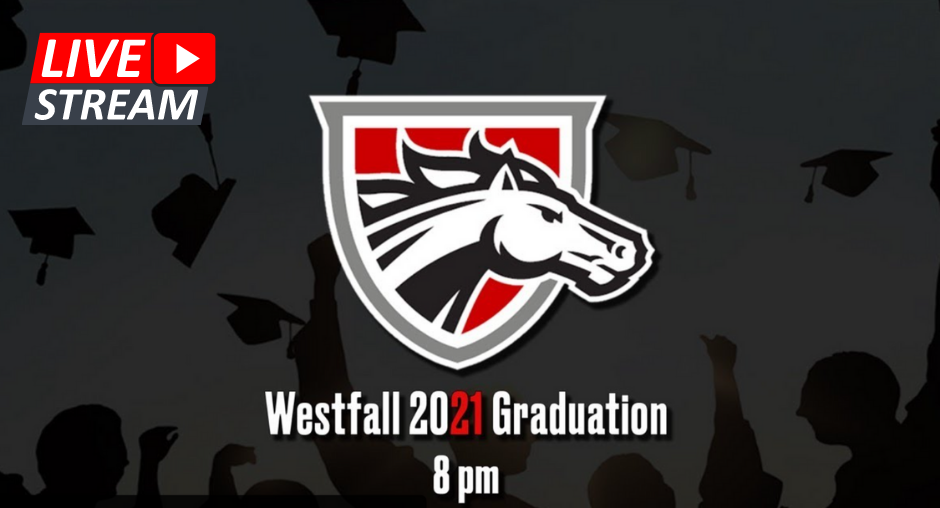 Please see the attached job posting for: District Special Education Director